Are you counting down to Christmas?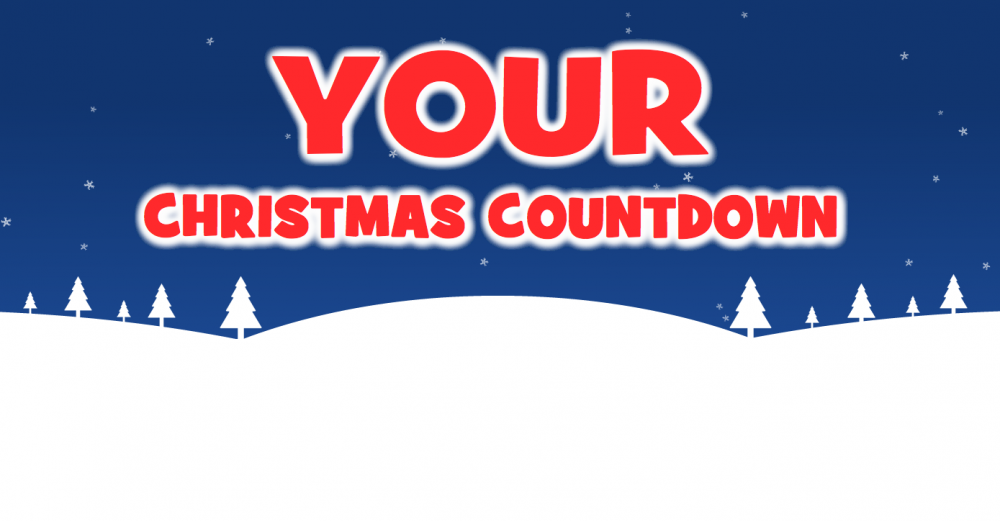 Your Christmas Countdown will certainly get you in the Christmas spirit if you are not. The site tells you how many days, hours, minutes and seconds there are left until midnight on Christmas Eve.
Personalise with your name

You can personalise your Christmas countdown with your name by clicking the 'Personalise Countdown' button at the bottom of the website. This will take you to your new countdown which you can then bookmark for easy access in the future.
Change colour scheme

The colour scheme can be changed by selecting from the colours at the bottom right of the website. There are 5 different colour schemes to choose from including a very Christmasy (is that a word?) red with charcoal. There is even a hot pink for the girly girls! The colour you select is remembered next time you visit.
Change timezone settings

One of the coolest features of Your Christmas Countdown is the ability to change timezone. This makes the Christmas Countdown accessible to people all over the world. The timezone you select is remembered next time you visit the countdown.
A special Christmas message
When Christmas finally arrives users are displayed a very festive 'Merry Christmas' message but I won't ruin the suprise too much. You will just have to wait to see it in all it's Glory! If you are eager of course you could always change the timezone to the highest it can go (12 hours ahead). That way you will see the 'Merry Christmas' message 12 hours ahead of everyone else ;-)
---