Gifts With Style Christmas Hot Picks
Gifts with Style is a contemporary design focused gifts website with hundreds of unique products for men and women. Here are their top hot picks for spoiling your loved ones with this Christmas.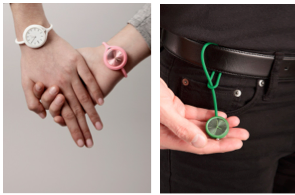 A quirky innovative time-piece from French designers Lexon! The Take Time watch can be worn on the wrist, attached to a handbag or looped around the belt buckle like a modern day pocket watch. It is available in ten vibrant colours and at £34.95 makes a great affordable gift for men, women and trendy teens.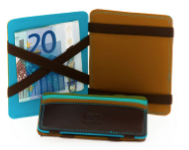 Available in fifteen different finishes the Mywalit magic wallet is a great unisex gift. The Italian brand Mywalit create stunning leather accessories from the finest napa leather and this is one of their best selling products. It has an ingenious way of securing the bank notes; simply place the note on top of the bands, fold one side of the wallet over and then as if by magic the note is behind the bands! Another affordable gift for people of all ages at £21.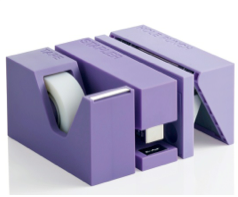 Made from soft ABS rubber, this collection from British designers Jeremy and Adrian Wright has won a Red Dot design award this year and has been given global recognition for its ground breaking design. It is made up of three essential, aesthetically and ergonomically pleasing tools for the desk and is available in three different colours. The set includes a hole punch, stapler and tape dispenser. At £39 it will bring any boring desk to life.
Gifts With Style - Click here to view products
---